Essex Stained Glass was founded January 15, 1994 and is owned and operated by Liz Semperger.
Liz is a stained glass artist with a passion for creating exceptional stained glass artwork. She can provide ideas for custom stained glass designs to fit any lifestyle. Her original glass artwork can be viewed and purchased in Essex Stained Glass' artwork studio.
The studio is currently located at 19 Centre Street in Essex, Ontario.
We offer 2000 square feet of studio space which allows for ample room to create custom stained glass fabrications, teaching of stained glass classes and workshops, and the ability to work with warm glass and sandblasting.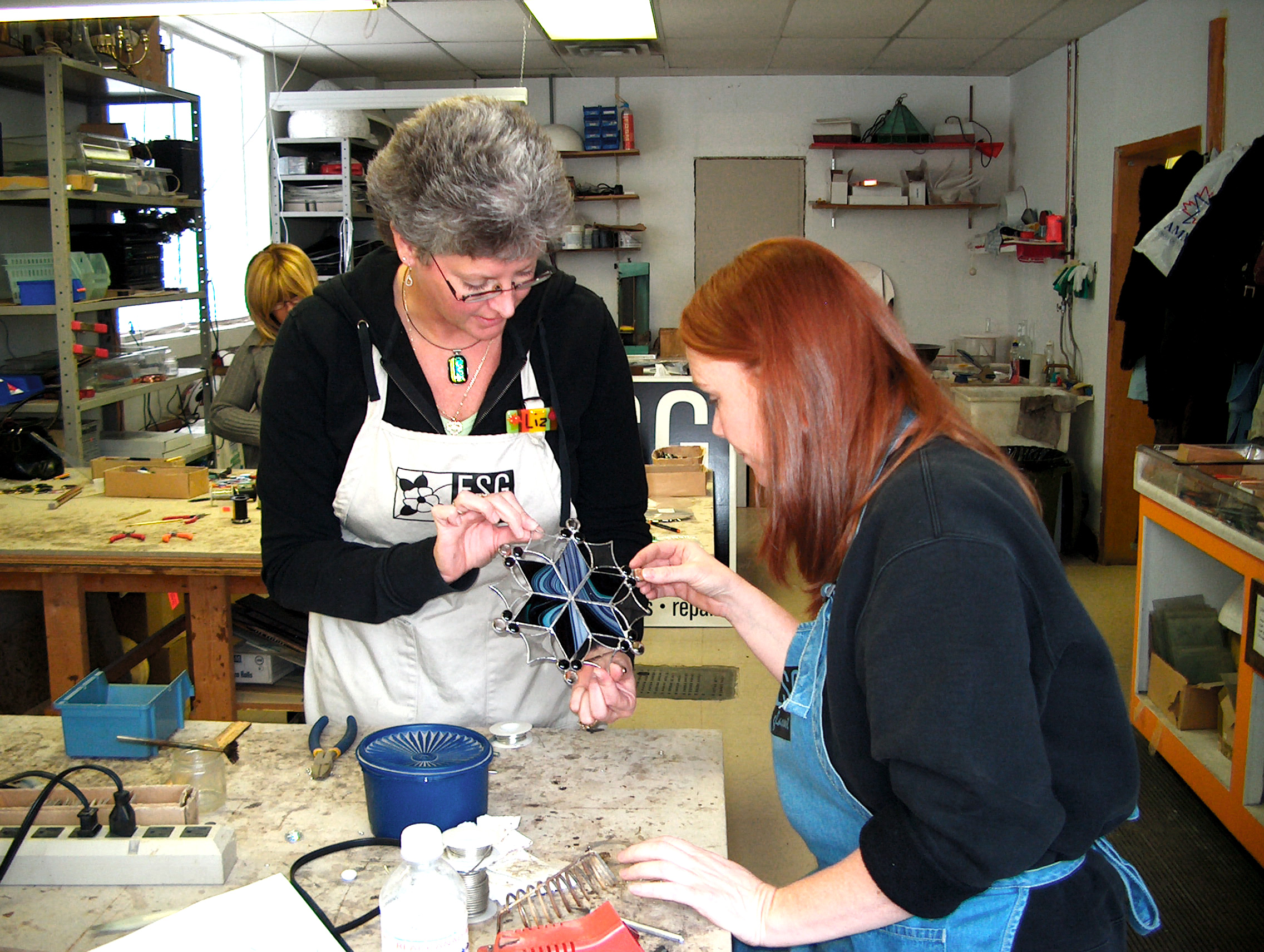 Essex stained glass art studio contains a showroom of impressive stained glass designs available for purchase or just to provide inspiration.
Also available for purchase is a full line of glass-working tools, stained glass supplies, glass pattern books, bevels and varieties of glass from all major manufacturers.
We also have many beautiful stained glass art pieces that would make the perfect gift for that hard to buy for individual.
Essex Stained Glass always takes pride in providing the highest quality of craftsmanship, excellent customer service and personal attention to every glass order. We build elegant custom and replica stained glass pieces to complement your decorating style.
Essex Stained Glass also provides studio space rental for those glass art enthusiasts who enjoy working in a creative and friendly atmosphere. Come check out our glass art studio today!